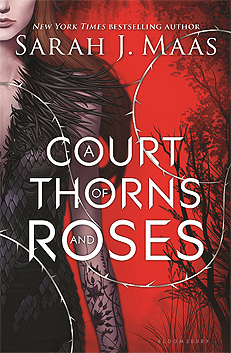 Blurb
Feyre's survival rests upon her ability to hunt and kill – the forest where she lives is a cold, bleak place in the long winter months. So when she spots a deer in the forest being pursued by a wolf, she cannot resist fighting it for the flesh. But to do so, she must kill the predator and killing something so precious comes at a price …
Dragged to a magical kingdom for the murder of a faerie, Feyre discovers that her captor, his face obscured by a jewelled mask, is hiding far more than his piercing green eyes would suggest. Feyre's presence at the court is closely guarded, and as she begins to learn why, her feelings for him turn from hostility to passion and the faerie lands become an even more dangerous place. Feyre must fight to break an ancient curse, or she will lose him forever.
---
Title:

 A Court of Thorns and Roses (A Court of Thorns and Roses #1)
Author:

 Sarah J. Maas
Genres:
Young Adult
Fantasy
Romance
New Adult
Release Date:

 May 5th, 2015
---
My Review
***

5 Stars!!!

***
OMG! OMG! OMG!
WHHHYYYYYY have I waited so long to read this series?!?!?! I am OBSESSED! Sarah J. Maas created the most magical and fantastical world! I was completley sucked in!
I FREAKING LOVE TAMLIN!
Tamlin, Tamlin Tamlin. I love him. Like, seriously. LOVE. HIM. I just….I WAS NOT EXPECTING TO FALL FOR HIM. AND I DID. I FELL HARD. IT HURT. He was so romantic and dreamy! HE TOOK FEYRE TO A POOL OF STARLIGHT, OKAY?! How can you NOT fall in love with that?! Omg towards the end I was FREAKING OUT with worry for him!!! I couldn't read fast enough!! Tamlin deserves love and happiness. He is so precious and perfect. I love him. I love him, I love him, I love him.
AND THEN RHYSAND DECIDED TO JOIN THE PARTY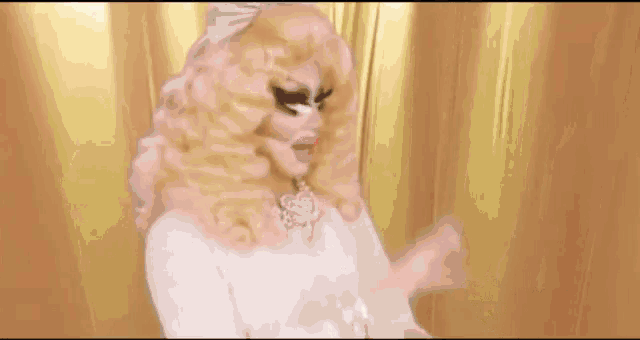 Now. Unless you've been hiding under a rock, you've heard/seen the name Rhysand. And you know his name is usually followed by excessive fangirling. My first reaction to meeting Rhysand: OMG WHO IS THIS DELICIOUS MAN OF DARKNESS? My second reaction to meeting Rhysand: OMFG, HE'S EVIL!!! I was so intrigued by him and YEAH I WAS FREAKING OUT. I JUST WANTED TO KNOW WHAT HIS DEAL WAS. AND THAT 'LOOK' HE GAVE FEYRE AT THE END?! I NEED ANSWERS!!! I was dying to see the Night Court for basically the who novel AND THEN I FIND OUT THAT OUR DEAREST RHYSAND IS HIGH LORD OF THE NIGHT COURT?! WHAT. I didn't IMMEDIATLEY fall in love with Rhysand (yes I did) but I do love him so much. I NEED MORE OF HIM. NOW NOW NOW.
FEYRE IS A BOSS. All of the Under the Mountain scenes were epic. Ms Maas is quite the story teller. My heart was racing! Prythian is such a beautiful world and you will be swept away by it's enchantments! This book was so exciting and I think book two is going to bring some DRAMA. Rhysand made sure of that *wink wink* I am ready. Let's get messy, let's get sickening, LET'S GO TO THE NIGHT COURT!!!!!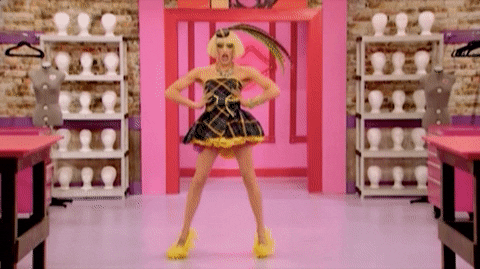 ---
*

ADD

 A Court of Thorns and Roses on Goodreads
*

PURCHASE

 A Court of Thorns and Roses on
---
About The Author
Sarah J. Maas is the #1 New York Times bestselling author of the Throne of Glass series and A Court of Thorns and Roses series, as well as a USA Today and international bestselling author. Sarah wrote the first incarnation of the Throne of Glass series when she was just sixteen, and it has now sold in thirty-five languages. A New York native, Sarah currently lives in Pennsylvania with her husband and dog. Empire of Storms, the fifth Throne of Glass novel,is available now.
She graduated Magna Cum Laude from Hamilton College in 2008 with a degree in Creative Writing and a minor in Religious Studies.
Stalk Her!
---